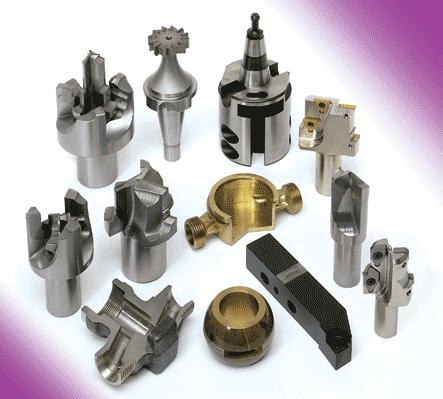 We produce custom cutting tools and form tools since 1973
port tools and form tools in brazed carbide or solid carbide and HSS

form cutting tools with indexable inserts

custom cutting tools in general


custom tool-holders for transfer machines
Our machinery and experience increased a lot with quality during the last years.
We supplied the main transfer machines producers in Italy (as Gnutti Transfer, Gozio, IMR-Maspe, Riello) and many ball valves, faucets, plumbing and spare parts producers in Italy and in the world.
We can give you free quotations for the tools you need in your machining cycles, simply sending us by fax the tools' drawings or the parts' drawing. In our products there is all the great experience that we have collected in these years about machining of brass with special cutting tools.